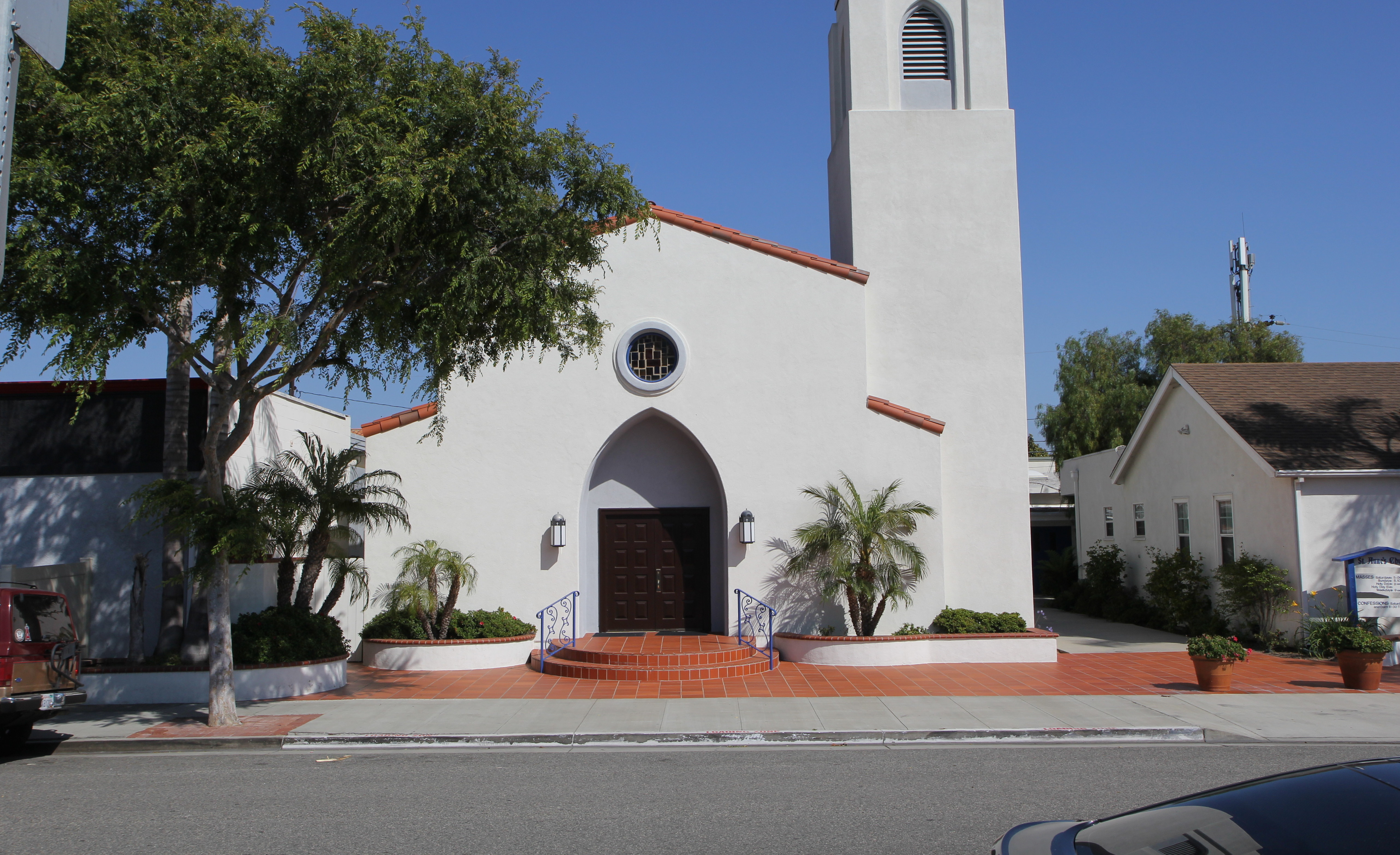 "My house shall be a house of prayer!" Matthew 21:13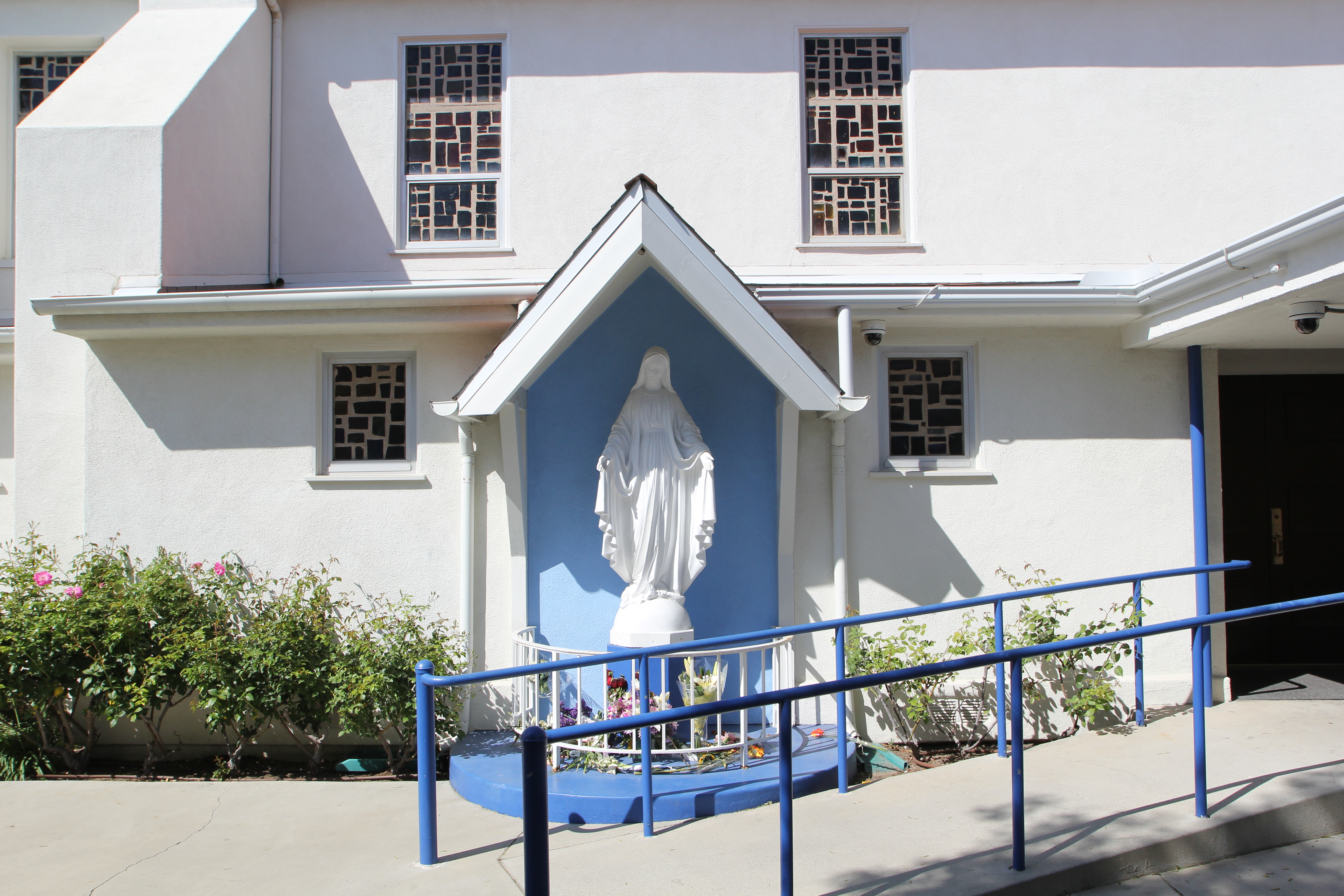 "Blessed art thou among women, and blessed is the fruit of thy womb!" Luke 1:42

"Oh come, let us worship and bow down; let us kneel before the LORD, our Maker!" Psalm 95:6

"For God so loved the world that he gave his own begotten son,
that those who believe in him shall not perish but have eternal life." John 3:16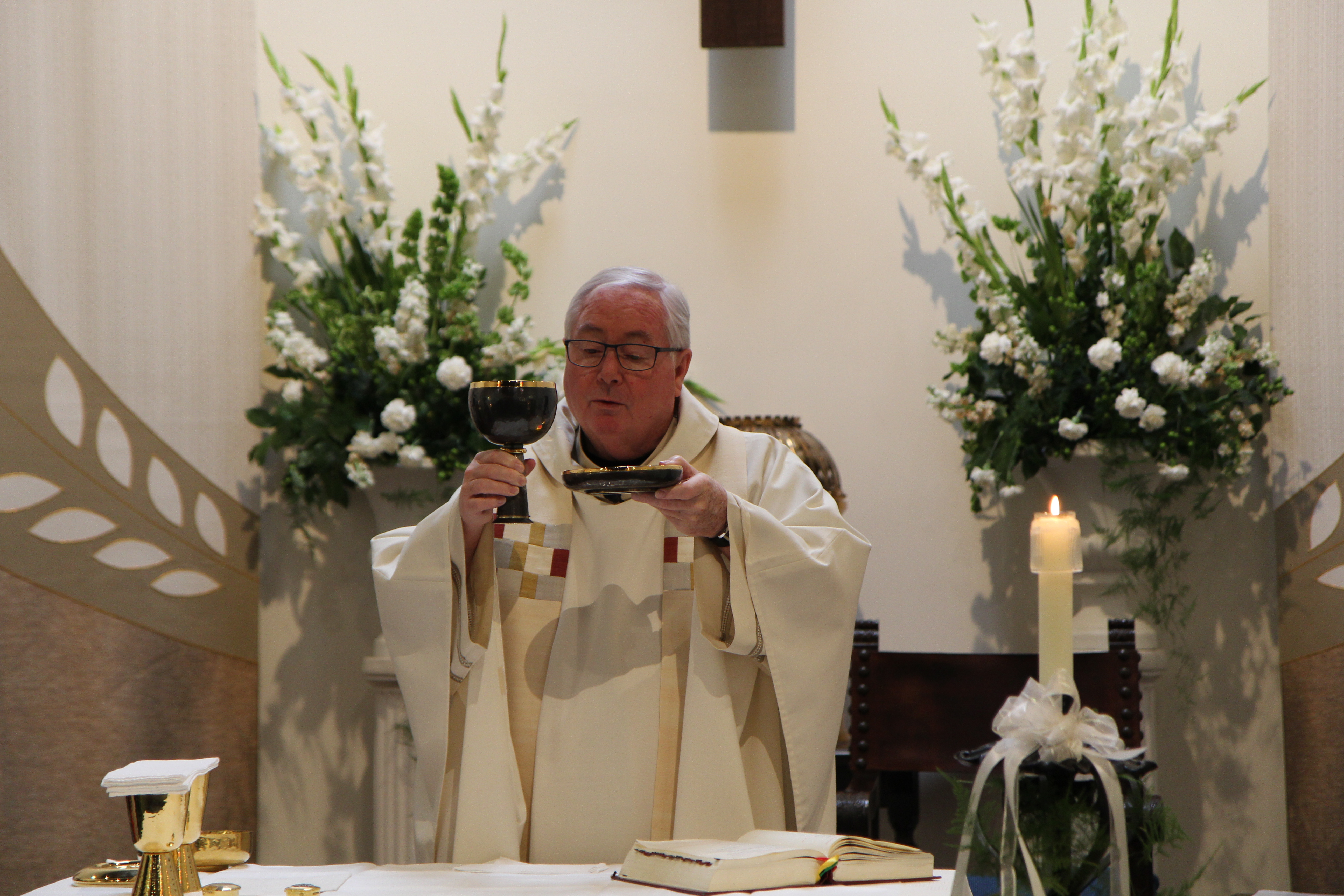 "My Lord and My God!" John 20:28

"And I heard a great voice from heaven saying, "Behold the
tabernacle of the God is with men and will dwell with them!" Rev 21:3

"Take my yoke upon you and learn from me, for I am gentle and
humble in heart, and you will find rest for your souls." Matthew 11:29

"You rule the raging of the sea; when its waves rise,
you still them." Psalm 89:9
Church is closed to public entry.  9 a.m. daily Mass Monday through Saturday, Saturday 5 p.m. (Sunday Vigil),  and 10 a.m. Sunday Masses are celebrated outside of church in breezeway.  Since the Sunday obligation has been dispensed from, Catholics are encouraged to attend other Masses during the week instead of on Sunday, in order to spread out the number of people attending.
If you have not received an email message recently, please email us at [email protected] so that we may send you up to date information.
Daily Readings in English and Spanish from the United States Conference of Catholic Bishops
Online Giving: We Share Link Or call 1-800(950-9952) for assistance
Are you in need of help? Do you need supplies? Would you like a friendly voice to speak with you over the phone? We have many parishioners willing to be there for you. Please email us at
[email protected]
or call us at
562-431- 0721, ext. 13.
In Case of Emergency and you need a priest –Please call 562-431-0721 ext. 13. Please leave a message and we will get back to you asap. Messages are checked each day.
Knights of Columbus -click here
Women's Guild page - click here
Career Renewal Ministry -Weekly meetings continue! - click here
OUR MISSION STATEMENT
Saint Anne Church exists
to help us become disciples of Jesus Christ,
who connect with God,
grow in faith and serve in Love!
PRAYER AND DEVOTION RESOURCES